La importancias que tengo de la web son: es donde encuentro el balance de mi cuenta de banco, donde trabajo con mi casa productora, donde comparto mi música, donde sigo bandas, donde entro a mis correos electrónicos, citas de trabajo, donde verifico mi horario de clases en la  Universidad del Sagrado Corazón. Al igual es donde me comunico con mis amigos y familiares atreves de Facebook, Twitter, Snapchat, Instagram entre otros medio de comunicación o aplicaciones de teléfonos. . Al igual es donde estoy al tanto en la información de las noticias y weathers.  Tiene tantas importancia la web en mi vida que verdaderamente sin el me puedo atrasar en todo lo que es necesario en mi vida.
[Picture by:gardaud Name of the Picture:Racks LicenciaZZCC]
La web es irrelevante en mi vida ya que no es necesario tener que usarlo todos los días. Un gran ejemplo es como cuando el Huracán María nos dio duro y estuvimos alrededor de 3 meses sin la WEB y sobrevivimos sin ellos. Verdaderamente uno tiene que estar usándolo para todo. Ya que no tenemos que usar las redes sociales para todo. Tener que poner new updates o fotos de uno, información de donde esta o entre otras cosas. Al igual no me ayuda con hacer las cosas de la vida (me refiero a las cosas físicas o cosas que nosotros los seres humanos podemos hacer) , como conducir, comer, hacer cosas trabajo de la vida o hacer de la casa. Ya que la internet es digital y no física.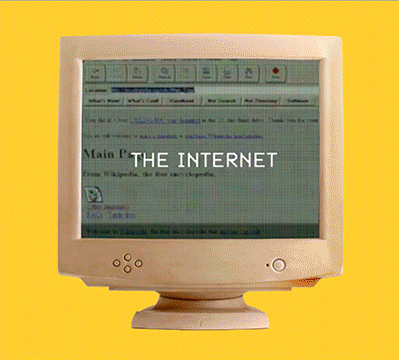 [GIF Name: Internet Gif By:Ryan Seslow  @ryanseslow]
[Video Name: Do we really need internet? By: Toon Explainers]